Healthcare & Pharmaceutical Packaging
Healthcare Print & Packaging is a leading specialist supplier of packaging to the Life Science sector. We provide a simple and cost-effective healthcare packaging solution for pharmaceutical companies, medical device manufacturers, and clinical trials. We take a unique and innovative approach that has been rated as "Excellent" by all of our customers.
PHARMACEUTICAL CARTONS
LABELS & LEAFLETS
PLASTIC INSERTS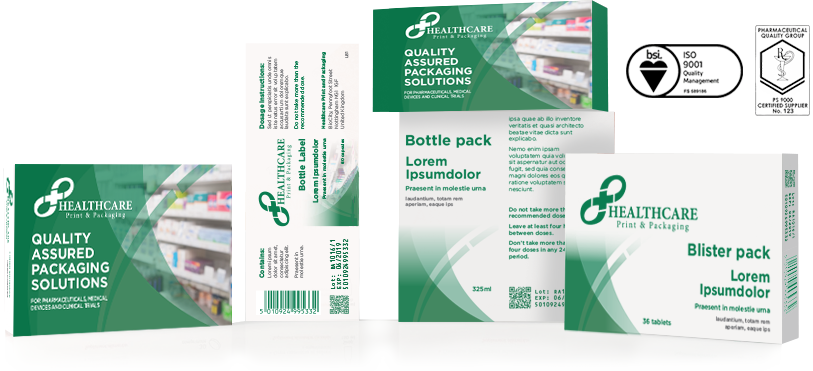 OUR UNIQUE APPROACH
We offer a complete healthcare packaging solution. Instead of you needing to source multiple suppliers for cartons, labels, inserts, design and distribution we provide a co-ordinated approach. Streamlining the process whilst reducing effort, time and costs. All whilst maintaining complete control and exceptional quality.
About Us
Our Innovation & Quality